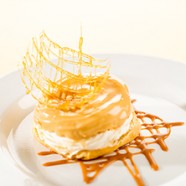 May

16
Tags
Share This
Food details
Although CandyBox production does not specialize in shooting objects and rather works with people, emotions and different lifestyle situations, this time we made an exception.
This project was partially shot also for an external client and his business purposes.
Both Production and Post-production teams had big difficulties not to dribble while working on this tasty project. The food just looked so tempting and even when retouching and keywording, we could feel the delicious smell of the delicatessen.